---
---
by Crowhill on 11 July 2016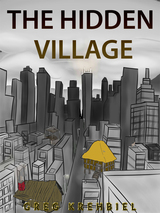 (The original cover)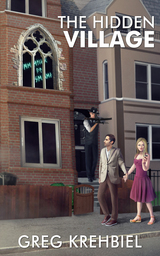 (The new cover)
The Pokemon Go craze has infected a couple of the people in my house.
In case you don't know, Pokemon Go is an app that imposes a virtual world on top of the real world. People wander around, using their phones as guidance, trying to find Pokemon and Pokestops and whatever other Poke-collectibles the programmers have put out there.
People seem to enjoy it. It doesn't gather food or serve Vaal, but … it doesn't seem to cause any harm either. At least not too much … yet. (Yes, people playing Pokemon Go have caused car accidents, but I think smartphone-induced accidents are a thing anyway, and you can hardly blame a particular game on that.)
As many of you know, I work in downtown D.C. and often wander the streets looking for trouble. I've long thought that it would be cool to create a game that superimposes a "Hidden Village" on the real-life city, and that people could use smart phones and such to play the game.
Bars and restaurants and other places could become special locations in the Hidden Village world, and players would interact with other players, do scavenger hunt sorts of things, and various shenanigans. (I wrote a short story about a Hidden Village raid, but I think I've since unpublished it. Write me if you'd like to read it and I'll send it to you. It gives a little explanation as to how the game could be played.)
I'm not much of a gamer myself, and I'm not an app programmer, so rather than creating the game, I wrote a book that assumed the existence of the game.
"The Hidden Village" game is part of the background for the story in The Hidden Village.
Now of course this sort of game was completely inevitable, and I'm not actually accusing Pokemon of stealing anything from me, but as I was reading about the Pokemon Go phenomenon, I realized the similarities. Pretty soon there will be lots of games that merge the real world with virtual worlds, and maybe somebody will even create The Hidden Village.
2 comments :: Add your comment :: 2016-07-11 :: Crowhill